NY Knicks Blog
Welcome to your New York Knicks blog page. A brand new era has begun at the Garden and you don't want to miss it. By chance you do miss it, you can always tune in to your NY Knicks blog page to catch up on all your Knicks news, rumors, analysis, opinions and other takes shared by our Knicks family. Everything you want to discuss will be right here, and as always we actually respond and listen to your thoughts opposed to other websites where your voice is generally not heard.
Upset that you missed the latest highlight reel that is Amar'e Stoudemire? Not to fear Knicks fans, links of "Stats" latest dunks and great plays will be inserted into posts. Want to have a voice and be responded to when you comment on an article? Well there will be a reader comment section that we will let your voice and opinions be heard.
Your questions and comments also will be inserted into posts that will be known as "Knicks Nation Mailbag." This will consist of your questions being inserted into posts with us responding to each individual question. That's not all, if you have any additional questions we will also be sharing our email address to which we will be able to respond to any more of your questions and comments.
Point here is this Knicks Nation; why not be apart of something refreshingly original? Why not be apart of a growing site that you can actually call your own? I say your own because Knicks Nation will be a part of this site with their excellent insight, opinions, and information that will influence the content you will be reading. So without any further delays I fully welcome you to come and be a part of the BEST NY Knicks Blog the web has to offer!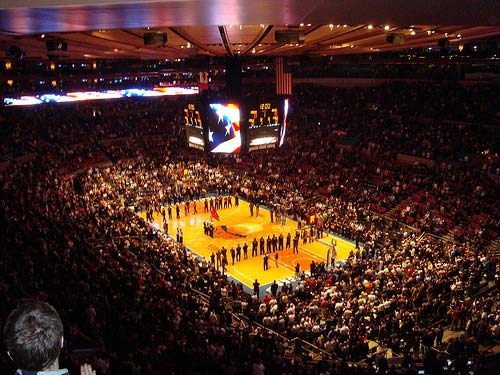 Check out our Will Phil Jackson Return to Coaching?
NY Knicks Fan Store: