Mets fans are you ready for an AMAZING season? Well where else would you rather get your Mets information then the best? Yes, that's right we stay true to our name as we offer the absolute best Mets coverage the web has to offer.

Sick and tired of seeing everyone's pregame and post game opinions and news that you have already observed? Well instead of wasting 10 minutes of your busy life reading something you have already watched, why not tune into your New York Mets best blog, and see what your fellow baseball peers have to say!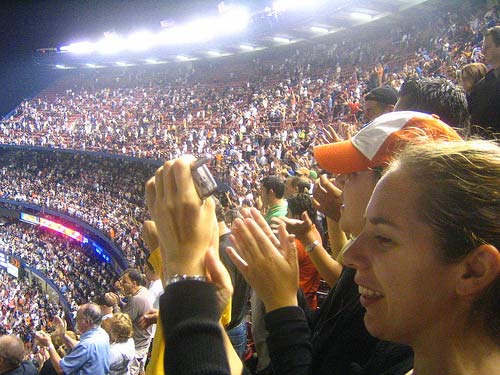 Thanks to Warren B. from Flickr.com for this great picture of NY Mets Fan.
---

Here at New York Mets blog, we value your input and opinions on every matter. Makes sense right? Why would you want to hear some baseball analyst that probably isn't even a fan of your favorite team go over news about your team? That's right, that's what makes this site/blog so unique. We listen and converse with you the fan to help form our outlook on every situation

Finally, I'm inviting you to come be a part of this site. I feel 100 percent that this is our site/blog. So let's work together and make the biggest, baddest, and most importantly BEST site while having a fun year watching our Mets.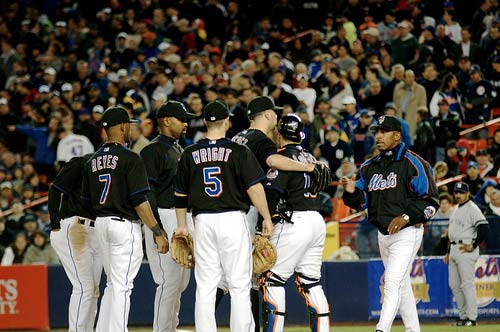 Thanks to Alex Boogie from Flickr.com for this great picture of NY Mets Game.
---
NY Mets Fan Store
Please read these other related pages:
Have a Comment?
Do you have a comment about NY Sports? Here's the place to make it -- and let others read it and respond.
---
The Best NY Sports Blog | New York Jets Blog | NY Giants Blog | NY Yankees Blog | NY Knicks Blog | NJ Nets Blog | NY Sports Fan Forum | Current NY Sports News | Top Ny Sports Blogs | The Best NY Sports Videos | NY Sports Fan Gear |
Return to The Best NY Sports Blog Homepage
---