Is New York the Original Home of Baseball?
Baseball is a sport with a long history, possibly going back over 200 years. But it isn't clear exactly when and where the sport originated. There have been many different theories over the years and even some debate over whether baseball evolved from a British game or is a truly American sport. Many of the theories of baseball's origins link back to New York. It was once attributed to Abner Doubleday, who was a United States Army officer and Union general during the Civil War. It is also rumored to come from the outskirts of New York City, in what is now Greenwich Village. And an author published the first rules of "base ball" for an NYC club called the Knickerbockers. But what is the truth? Is baseball really a New York sport?
Early Mentions of Baseball
You can find the word "baseball" in many publications in the late 18th and early 19th centuries, in both England and the States. One of these is Jane Austen's novel 'Northanger Abbey', written 1798-99. It's unclear whether most of these references refer to baseball as it's played today. Many of them may reference other English folk games, such as stoolball and rounders. In 1791, a Pittsfield, Massachusetts bylaw prohibited the playing of "base ball" within 80 yards of the town meeting house.
Baseball Rules Before 1845
Before 1845, when Cartwright published the first rules, it would have been difficult for Sports Cover direct insurance to insure players. That's because we don't know how it evolved or how people played it. We know that the first rules described a game that the team had been playing for some time, but historians aren't certain for how long.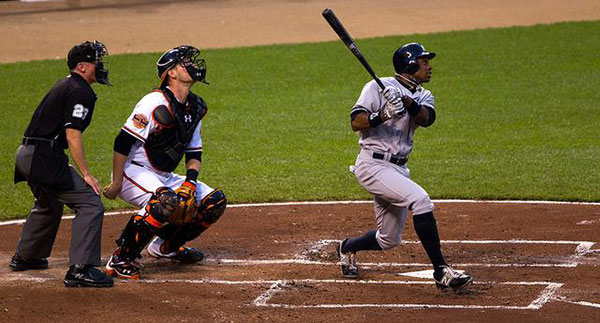 The Myth of Abner Doubleday
Many people believed, and possibly still believe that the Army officer Abner Doubleday invented baseball in 1839. However, Doubleday never claimed to have invented the sport. In fact, the claim was made in 1908, 15 years after Doubleday had died. The Mills Commission decided the claim was true. They were a group formed in 1905 to decide if baseball was an American sport or a variation of the British games rounders. Abner Graves presented the claim to the commission, and the commission accepted his evidence. Not long after, people began criticizing the claim. Most baseball historians now believe it's wrong. However, the National Baseball Hall of Fame and Museum is located in Cooperstown, New York, where Doubleday was believed to have invented the game.
Alexander Cartwright's Rules for the Knickerbockers
Alexander Cartwright published the first official baseball rules in 1845 for New York team the Knickerbockers. He is now commonly known as "the father of baseball", though he isn't the only person who is. In 1953, Congress credited Cartwright with inventing the game. He is now in the Baseball Hall of Fame, although some people dispute his role in the invention of baseball.
Baseball may not have been entirely invented in New York, but it does have strong ties. Even if its origins are unclear, New York can celebrate the game as part of its rich history.
Of course, you can always check out Dafabet Sports to see what they think.