Being Extreme: Thrills and Dangers In the World Of High Risk Sports
By Kio Markowa
Is there anyone who has not, at some time in their lives, felt the urge to do something reckless? Extreme sports people and you are different only because you let the moment pass but these sportspeople make it their life's ambition. Nevertheless, the thrill you get out of watching extreme feats being carried out more often than not equates with the actual happenings, doesn't it? Why do they do it? The book by Bill Gutman titled, "Being Extreme" unravels many things about the psych these people possess. He opines that even the people who chose to migrate from the American East and their settled lives to look for greener pastures in the West were undertaking high-risk adventure.
Stop at Nothing
Chapter three contains interviews with Mike Knutson, Jim McCormick and Tom Sanders who talk about their thrilling experiences in their respective sports. Jumping, flying, snowboarding, extreme climbing and riding, freestyle motocross, sky diving, BASE jumping, mountain-climbing, big wave surfing, extreme skiing, , waterfall jumping are all covered in subsequent chapters. Can you imagine the danger that you willfully go through when you sleep on a porta-ledge that is bolted on to the side of a cliff? If slipping off a waterfall into the deep below in a kayak is not an extreme sport, what is? But, does all this discourage the extremists, so to speak, from going ahead with their mad ventures? Does the prospect of getting fatally injured and death stop them? Not ever!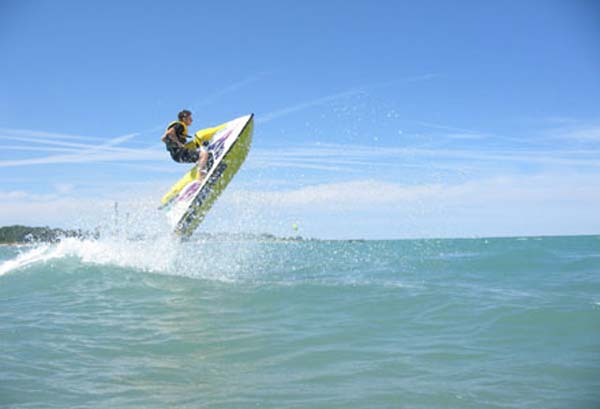 Sharing the Experience
There is this wrong notion that the extreme sportsmen have an agenda whereby they can publish their experiences in order to make a tidy sum of money. And, attain fame in the bargain too! Not true. They want to share their experiences more than anything else!
Technical Matters
Technical content in the book may put off some readers but they must understand that it is there precisely for making them figure out what exactly is involved in the particular sport.
Challenges are Routine
It is in the last ten years that the limits have been crossed. Safety and sanity have taken a back seat in extreme sports. Injury often means death in these extreme sports. The book delves in to the minds of the people indulge in these sports and lays bare their fears, their commitment, the camaraderie and yes, their supreme athleticism. It is breathtaking the way they take the challenges in their strides and go on to meet the next challenge.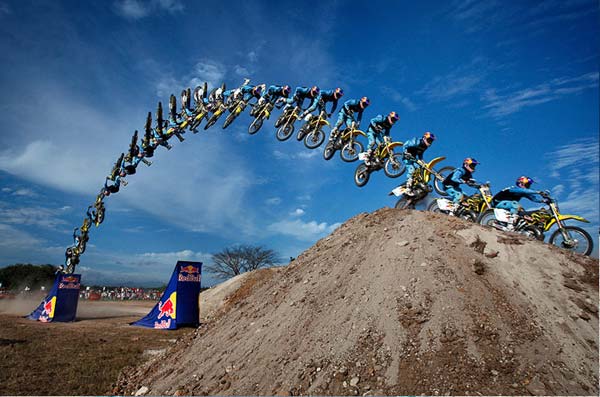 Extreme Freedom
The book carefully covers not only the professional athletes who are deep into their chosen extreme sports but also the recreational hobbyists who, at least for some periods of time in their life, are enthusiastic about the sport. The interviews with psychiatrists are very helpful in one's attempt to fathom why these sportspeople go all the way out and just cannot stop themselves. Going through one set of serious injury seems to work as catalysts for them to look forward to another set of the same. Some seek extreme freedom and some others are out there for the extreme thrill. Whichever way you look at it, it is extremely awesome!
Written By:
Kio Markowa has been scouting for deals to get Super Bowl Tickets For Sale to give out as gratification to her ardent followers on twitter. She believes most of her followers have been very kind in helping her with digital and socialmedia-management campaigns and this was time for her to say thanks.